| | | | |
| --- | --- | --- | --- |
| GWoS Servers/Workstations | PDF | | Print | | E-mail |
GWoS Dot Org Consulting will build a server custom build to your needs. We put proven technology and solid state parts into all of our servers and workstations. GWoS Dot Org doesn't sacrifice the quality of your system. We hand craft and build your servers and workstations, in house, with our own hands. Its this kind of pride in our work that gives us the ability to supply you with solid state systems. Our best customers are our return customers. All of our systems include 48-72 hours of burn-in diagnostics and a 25 point QA process. We stand by our product and garuntee its stability.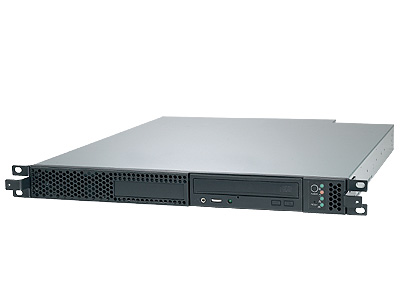 Bahamut Class - Server - DC/Application

Dual AMD Opteron™ 200 Series Processors
Single or Dual Core Processors
Up to 16GB of PC3200 DDR RAM
Dual Integrated Gigabit NICs
Single channel Ultra320 SCSI controller
Slim 1u Rackmount Design -- avialbe in 2u, 4u, and BigTower One 550W Power Supply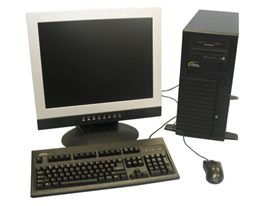 Tiamat Class - Enterprise Class Workstation

Full-Tower Workstation Chassis
Dual AMD Opteron™ Processors
Up to 16GB of PC2700 or PC3200 DDR Memory
Integrated Dual Channel IDE Controller
Integrated 10/100/Gigabit Ethernet NIC
Four Internal or Hot-swappable 3.5" SATA Hard Drive Bays
Two External 5.25" Optical Drive Bays
Five Available PCI Slots (1 32-bit/33Mhz, 2 64bit/100Mhz, 2 64bit/133Mhz)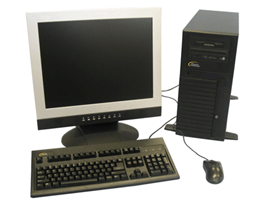 Smaug Class - Business Class Workstation

ApexFoxConn TU-150 Mid Tower Case
SPI 300W Power Supply
120mm Antec SmartCool Case Fan
Abit KV8 Motherboard - Onboard GB-LAN/USB/SATA/ATX
AMD Sempron 2600+ 256K 90nm
AMD Certified Opteron/64/FX Heatsink
DVDr/CDRW Combo Drive
3.5 Floppy Drive




Contact us today for Pricing Information.